Fight the Tide: Spoken Word with Jared Paul and Bernard Dolan
Monday, April 6, 8pm at SubRosa
$5-$10 suggested donation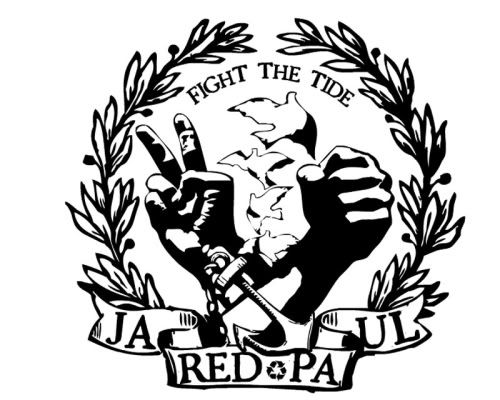 Seven months ago, the Republican National Convention was met by heartfelt protest from thousands of people. These protests resulted in unprecedented and unconstitutional criminalization of dissent. Please join us for an evening to celebrate our struggle and support our friends fighting state repression.
Jared Paul is a social worker, independent journalist and two-time individual World Poetry Slam finalist. He covered the Republican and Democratic National Conventions for independent news outlets in 2004 and 2008, and is a long-time anti-war organizer with the Rhode Island Community Coalition for Peace. Since 2000, he's served the youth of Providence as both a direct care  counselor at group homes and a youth poetry slam coach. Most recently, Jared's work has spurred the creation of
ConspiracyRiot.com
, a website dedicated to awareness and organizing around the illegal arrests of over a thousand protestors at the 2008 RNC. Jared is also involved in a legal battle with the city of St. Paul, alongside hundreds of other journalists and citizens unjustly arrested during the RNC.
Bernard Dolan is the co-founder and director of one of the fastest growing consumer awareness non-profits in the country, and has toured internationally as a poet, emcee and performance artist. His debut album "The Failure" was released in May 2008, and was preced by the EP "Live Evel," a project hailed by PopMatters.org as "one of the most important hip-hop EPs in years."
Over the past 10 years, both artists have built unflappable reputations for presenting social commentary and research through high-powered, skillfully-crafted performance art, while consistently showing sincere commitment to their offstage causes. Drawing on their collective years of experience as both organizers and performers, they are traveling the nation in their first ever combined performance series. Don't miss them at SubRosa. The money from their show will go towards the cost of legal defense for Jared Paul and other RNC arrestees.
Jared Paul and Bernard Dolan perform at SubRosa
Monday, April 6, 8pm
$5-10 suggested donation